At Spinks, we are continuously striving to develop more sustainable and eco-friendly products and processes, so we are delighted that HS2, a joint venture between ourselves and HSM, has earned UL Greenguard Gold Certification for the Micro and Flexecore® spring systems.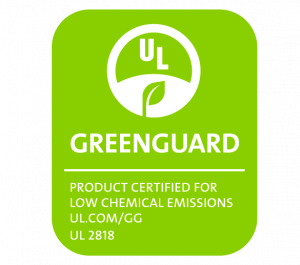 Recognized and referenced by over 400 codes, rating systems and procurement policies worldwide, UL's Greenguard Certification Program requires that products meet rigorous standards for low emissions of volatile organic compounds into indoor environments, officials said.
Using environmental chamber testing, Micro and Flexecore® were tested for total VOCs, formaldehyde and over 300 VOCs with health-based limits. The Greenguard Gold label validates that these materials are low-emitting and support healthy indoor environment.
The officials commented that the glue-free, high density fabric-encased coil systems present manufacturers with a healthier option, when specifying components for mattress production. The Micro and Flexecore products help to create healthier indoor environments by releasing fewer pollutants into consumers' homes that can contribute to health issues including asthma and other respiratory issues.
As well as the low VOCs emissions, Flexecore® is also a 100% recyclable product, therefore helping to reduce the amount of waste sent to landfill which has becoming a huge issue recently, particularly within the furniture and mattress industries.
Discover more about the Micro product range here, and the Flexecore® product range here.